This postcard came from Suriname but surprisingly all text printed on it is in Dutch: Groeten uit Suriname on the front and Hoofdmoskee S.I.V. – Keizerstraat on the back. As for the postcard it was printed by Westford N.V.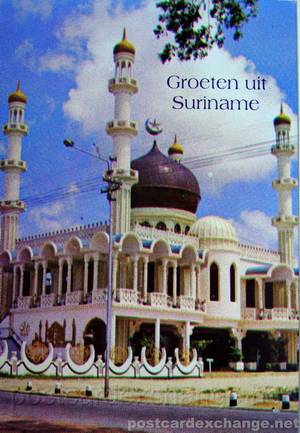 Read more about Ahmadiyya Anjuman Isha'at Islam Mosque.
View satellite map of Paramaribo, Suriname.
Ahmadiyya Anjuman Isha'at Islam Mosque in Paramaribo, Suriname