The Capitol Building was fully completed in 1874 and then completely restored in 1981. The California State Capitol building, on the grounds of the California State Capitol Museum, was constructed in the neoclassical style between 1861 and 1874 and is listed on the National Register of Historic Places.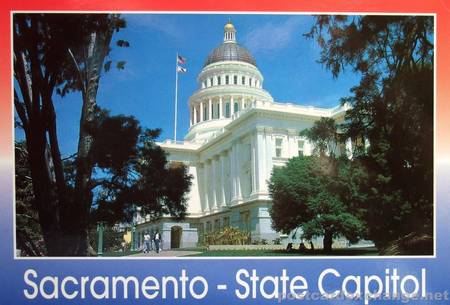 Meet People from Sacramento, CA
The building itself is set in the midst of a park at least 4-5 city blocks in extent. The property was owned originally by John Sutter, who deeded it to the city for public parks or plazas. At the State Capitol, the past, present and future of California interact with equal force. The building serves as both a museum and the state's working seat of government.
Read more about the California State Capitol
Satellite image of the California State Capitol, Sacramento
Technorati tags: [ California State Capitol | Capitol Building | California | Sacramento | Postcard ]
California State Capitol in Sacramento