This is a postcard from Taiwan showing the Giant Buddha in Fo-Kuang Mountain, Koahsiung. Fo Kuang Shan is a Buddhist organization in modern Taiwan, and as such espouses no particular doctrines of its own. It has, however, emphasized some Buddhist practices over others as more suited to the modern world.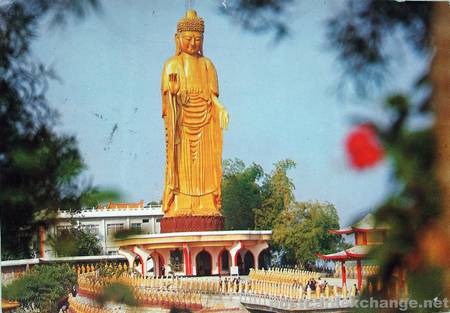 The primary symbol of Fo Kuang Shan is the colossal Buddha image that sits atop the mountain at the main temple and dominates the view from the valley below.
Read more about Fo Kuang Shan.
Giant Buddha in Fo-Kuang Mountain