This is a bit vintage postcard from Bolivia. It shows a monument located in Cochabamba. The card announces that Bolivia is the folkloric capital of America.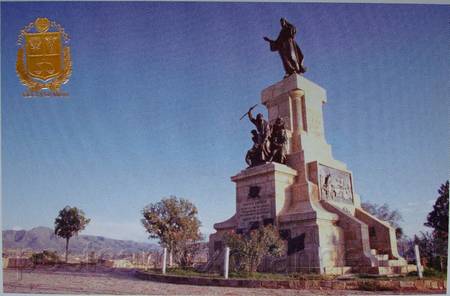 The description on this postcard is in Spanish: Vista del monumento de las Heroinas de la Coronilla en la colina San Sebastian. It means that this is a monument of the Heroines of the Crown in the hill of San Sebastian.
View satellite map of this location.
Read more about Heroinas de la Coronilla Monument.
Heroinas de la Coronilla Monument in Cochabamba, Bolivia