This picturesque postcard from New Orleans shows the Jackson Square and St. Louis Cathedral in French Quarter. This is a very famous and well known location in New Orleans. It is popular for tourists who want to see this city.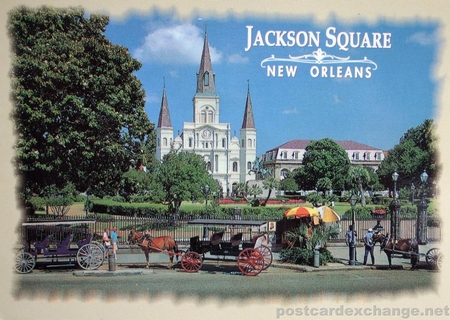 Find Friends and Pen Pals from New Orleans
Jackson Square, located on the Mississippi River, in the heart of the French Quarter, has been the focal point of the city since the founding of New Orleans.
Online map of Jackson Square in New Orleans:
Technorati tags: [ Jackson Square | New Orleans | St. Louis Cathedral | French Quarter | postcard ]
Jackson Square and St. Louis Cathedral