The highest peak on the Karkonosze Mountains is the Sniezka (1602 metres above sea level), known as Snezka in the Czech Republic, which is also the highest peak in Czech.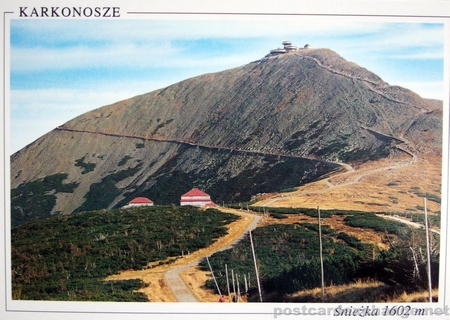 Sniezka ( 1602 m )is the highest mountain in the Sudety Mountains. On the summit you can visit St Wawrzyniec chapel from the 17th century – St Wawrzyniec is a patron of the tour guides; a meteorological observatory IMGW which looks like a typical flying saucers and a closed czech`s hostel. From Sniezka you have a great view to the panorama of Karkonosze.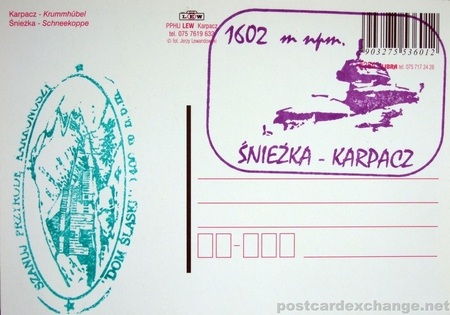 KARPACZ – a touristic town in Karkonosze mountains with a lovely view to Sniezka mountain. The town is placed close to the river Lomnica; the boundries of the town include also a highest part of Karkonosze with the hill Sniezka ( 1602 m ). For the sake of its location, Karpacz is a great town to carry on sport, both in the summer and winter.
Photos of Sniezka and Karkonosze (September 2007)
SZKLARSKA PORÊBA – a town near Jelania Gora with about 8300 of the inhabitants, it is situated in the river Kamienna Valley. The highest point which still belongs to the boundries of the town (1420 m)is situated on the western slopes of Labski Szczyt. Szklarska Poreba is the biggest touristic town in Sudety. Thanks to its location Szklarska Poreba is a great starting point for every excursion in Karkonosze and Izerskie mountains.
Technorati tags: [ Sniezka | Snezka | Karkonosze | mountains | postcard ]