This beautiful scenic postcard shows Mount Damavand in Persia, Iran. The postcard itself has no description, there is only manufacturer's stamp: Farhangsara Yassavoli. As for the mountain: Damavand volcano towers dramatically 50 km to the NE above Iran's capital city of Tehran. The 5670-m-high stratovolcano is the highest volcano in the Middle East and was constructed above the southern rim of a 9-km-wide caldera.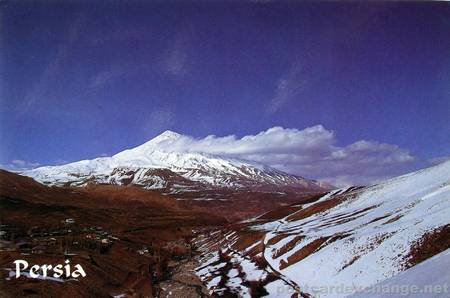 View satellite map of Damavand volcano.
Read more about this location.