In the heart of the Old Town is the Old Town Square where centuries of notable entertainment have taken place and where a feeling of the dramatic history permeates the atmosphere. The Old Town Square (Staromestske Namesti) in Prague, with it's ancient buildings and magnificent churches, is one of the most beautiful historical sights in Europe. Dating back to the late 12th century, the Old Town Square started life as the central marketplace for Prague.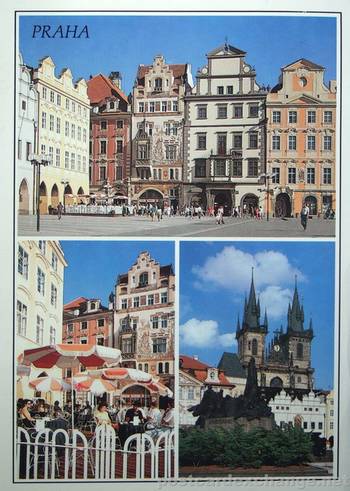 Find Friends in Czech Republic
Mentioned in 1091, it is the oldest of the towns of Prague gained the privileges of a town in the 13th century. However, its name dates back to the 14th century when the New Town was founded. The centre of the Old Town has always been the Old Town Square dominated by the Church of Our Lady of Týn and the Town Hall.
Read more about Old Town Square in Prague
Satellite image of Old Town Square in Prague
Old Town Square in Prague, Czech Republic