Built during the reign of Shah Jahan, the Lal Qila (or Red Fort) has been a mute witness to innumerable conspiracies, scandals and battles. Completed in a span of nine years, it cost about ten million rupees , with about half the sum going towards the building of palaces.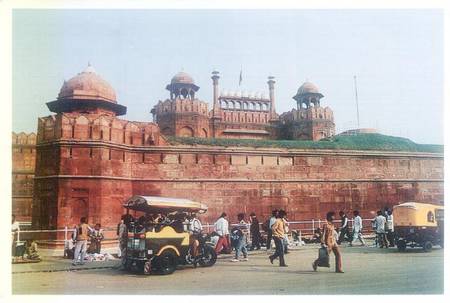 The fort is octagonal in shape, like most Islamic buildings in India. The north of the fort is connected to the smaller Salimgarh fort. The Red Fort is an intimidating structure. It measures 900m by 550m, with its rampart walls covering a perimeter of 2.41km. It towers at a height of 33.5m.
View map of Delhi, India. Read more about Red Fort.