Riga is the capital of Latvia, is situated on the Baltic Sea coast on the mouth of the river Daugava. Riga is the largest city in the Baltic states. Riga has deservedly become a hotspot for pioneering travellers, wild weekenders and indeed anyone looking to dip their foot somewhere a little different. Riga is a sleepy medieval town by day and a hedonistic party capital by night.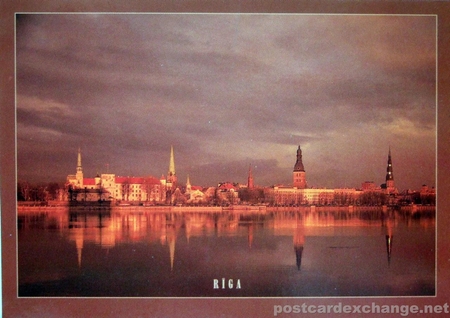 When in the 14th and 15th centuries Riga became one of the most important trade centers of the Hanseatic League, thecity was granted special rights to transport goods along the Daugava further to the East.
Nowadays, Riga is also an important transport junction. The main elements that make the city as a transit center are the harbor of Riga, the Riga international airport and developed railway and road networks.
Read more about Riga
Online map of Riga
Technorati tags: [ Riga | Latvia | postcard ]
Riga – the capital of Latvia