The Sao Paulo Museum of Art (Museu de Arte Sao Paulo, or MASP for short), opened in 1968, has the most representative collection of western art in the whole of Latin America, with works by such famous Impressionists and modern masters as Renoir, Van Gogh, Matisse, Debret, Picasso, Miró, Portinari and Di Cavalcanti.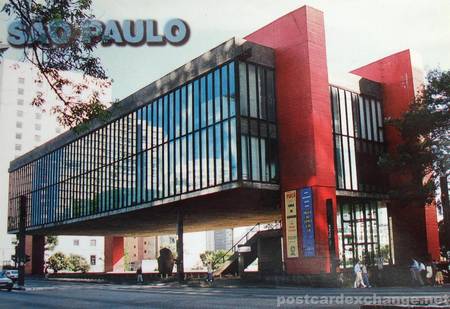 Find Friends from Sao Paulo, Brazil
Sao Paulo Museum of Art is an important fine-art museum located at Paulista Avenue in Sa~o Paulo, Brazil. Famous for the imposing building which houses its collections, it is an authentic landmark of the largest Brazilian city.
Read more about the Sao Paulo Museum of Art
Satellite image of the Sao Paulo Museum of Art, Paulista Avenue
Technorati tags: [ Sao Paulo Museum of Art | Sao Paulo | Brazil | museum | art ]
Sao Paulo's Art Museum at Paulista Avenue, Brazil