St. Benedict's Catholic Church in Honaunau, Kona, Hawaii. It is known as "The Old Painted Church" beacuse of murals and frescoes. This small Catholic church became "the painted church" after Fr. John Velge decorated its interior between 1899-1904 to communicate Bible stories to non-English-speaking Hawaiians. The church is beautiful and quaint, and a departure from many you may have seen.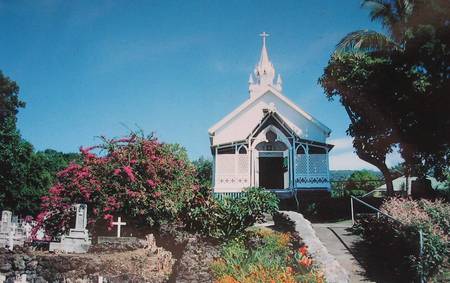 View satellite map of Honaunau, Hawaii.
Read more about this location.
St. Benedict's Catholic Church in Honaunau, Hawaii