Melbourne, Australia. Bourke Street and mall at twilight. Officially opened in 1983. A place of freedom in the heart of the city set amongst the major retail stores, arcades and restaurants.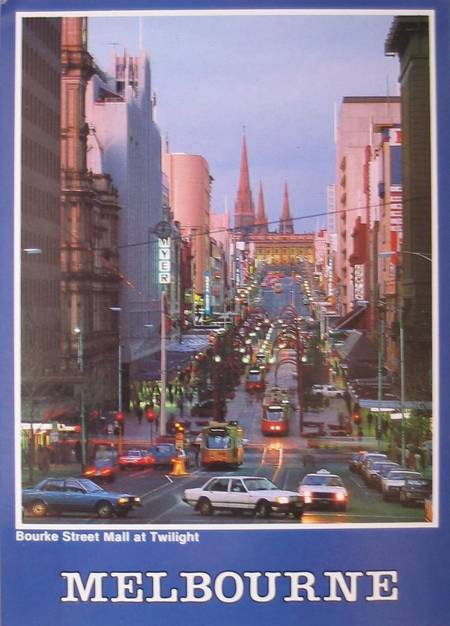 Although this is just one block in length, it has long been regarded as the retail hub of Melbourne. At one time this one block boasted the flagship stores of Myers, Coles, Buckley & Nunn as well as the famous Coles Book Arcade.
View satellite map of Bourke Street in Melbourne.
Read more about this location.
Bourke Street Mall in Melbourne at Twilight