This was my first postcard from the Islamic Republic of Iran. It shows the modern city center of Tehran – Valiasr Square. According to Wikipedia Valiasr Street is the longest street in Middle East. It is tree-lined and divides the metropolis of Tehran into western and eastern parts. The street is considered one of Tehran's main thoroughfares and commercial centers.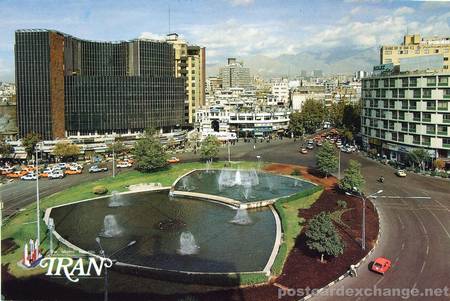 Satellite view of Valiasr Square, Tehran.
Read more about Valiasr Street.
Valiasr Square in Tehran, Iran