A classic vintage postcard from Suriname. It has no description so I don't have an idea what is shows – there is only a nameless church on this card. I guess this postcard was made in 1970s because of quite old cars shown near this church. The card's footer indicates that it was printed in US: "Product of Ali's Drugstore, printed by Westford N.V., Par-bo Suriname 7980-57" but it was sent from Suriname.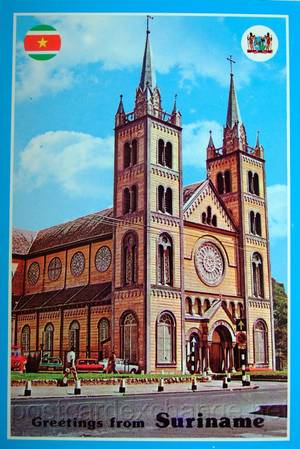 Read more about Suriname in Wikipedia.
View map of Suriname.
A church somewhere in Suriname