Aerial view of Long Beach, the Queen Mary and Spruce Goose. Long Beach is a city located in southern Los Angeles County, California, USA, on the Pacific coast. It is about 20 miles south of downtown Los Angeles.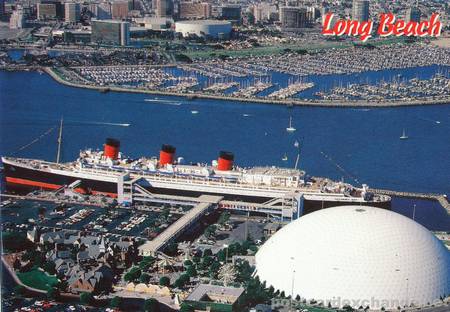 RMS Queen Mary was a ocean liner that sailed the North Atlantic Ocean from 1936 to 1967. The ship is listed on the National Register of Historic Places, and is permanently berthed in Long Beach, California serving as a museum ship and hotel.
Satellite map of Long Beach.
Read more about Long Beach and Queen Mary.
Aerial view of Long Beach, California