Diamond Head welcomes a new day in beatiful Hawaii. Diamond Head is the most famous volcanic crater in the world. It is located on the South-east Coast of O'ahu at the end of Waikiki overlooking the Pacific Ocean. It was originally named Laeahi by the ancient Hawaiians.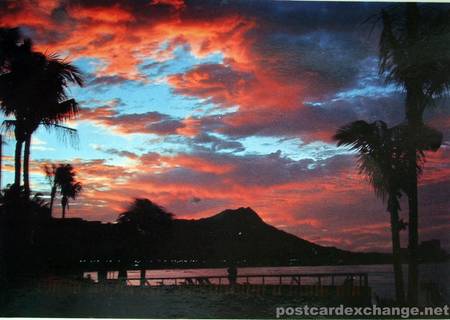 Diamond Head is part of the complex of cones, vents, and their associated eruption flows.
Read more about Diamond Head.
View satellite map of this location.