The Snake River at Farewell Bend, Oregon, so named beacuse this was the place where the Oregon Trail left the Snake River and was a major camping ground for weary wagon trains to rest and recuperate. Many of the parties separated here – some proceding west and others continuing north on the Snake River.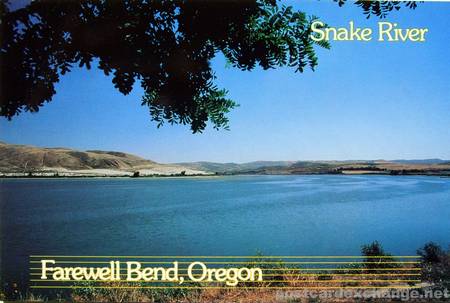 View satellite map of Farewell Bend.
Read more about this location.
Eastern Oregon – Farewell Bend