One of he most scenic places in Benin is probably Ganvie. The village in a lagoon behind Cotonou is entirely built on the water. You can visit it with a boat, a very pittoresque place! As the largest stilt-village in Africa and home to about 30,000 Tofinu tribe members, all of whom live in dwellings built about two meters above Lake Nokoue, Ganvie is one of Benin's leading tourist magnets.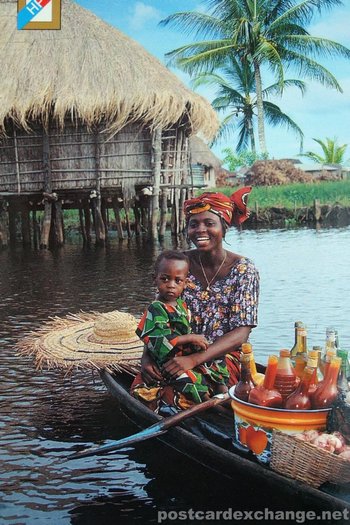 Find Pen Pals and Postcard Collectors From Benin
The tribe allegedly came to this fishing-based lifestyle on the lake in the 1600s when the people fled there to escape the slave-hunting Dahomey tribe whose religious customs banned them from venturing into the water. Originally based on farming, the village's main industries other than tourism are now fishing and fish farming.
Online map of Ganvie in Benin:
Technorati tags: [ Ganvie | Benin | postcard ]