The view from Art Museum steps is one of the most impressive in the city. This broad boulevard is lined with buildings such as the Rodin Museum, The Free Library, The Franklin Institute, and The Academy of Natural Science. At the end is City Hall.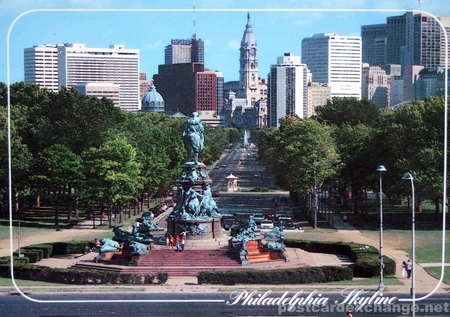 Meet Pen Pals from Philadephia
The Philadelphia Museum of Art welcomes nearly a million visitors each year, encouraging them to embark upon a walk through time that extends across two millennia and six continents.
Read more about the Philadelphia Museum of Art
Satellite image of Philadelphia Museum of Art
Technorati tags: [ Philadelphia Museum of Art | Philadelphia | skyline | museum | postcard ]
Skyline from the Art Museum in Philadelphia