This is a quite ordinary postcard but still I have received it from the other side of the globe ;). It says only "Greetings from Melbourne" and shows a city view by night.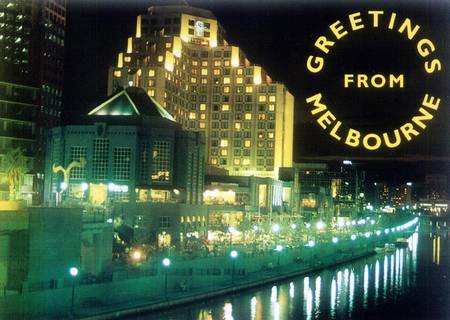 Melbourne, a relatively modern city which is less than 200 years old, never sits still. New futuristic designs add to the fascinating mix of architecture and ensure the skyline is constantly changing. Melbourne is very much about lifestyle. It is no huge surprise to residents that their city has been named in an international poll as the world's most liveable city.
View satellite map of Melbourne. Read more about this city.