This nice postcard (not wery well scanned..) says that Columbus is one of the fastest growing cities in the world. Columbus is the capital of the Ohio state in U.S.A. The city was founded in 1812 and named for the famed explorer Christopher Columbus.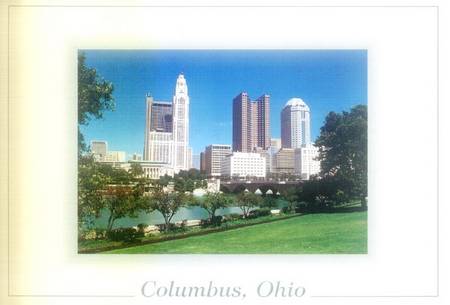 Columbus earned its nickname "The Arch City" because of the dozens of metal (formerly wooden) arches that spanned High Street at the turn of the twentieth century. The arches illuminated the thoroughfare and eventually became the means by which electric power was provided to the new streetcars.
Satelitte view of Columbus, OH. Read more about this location.