HW6 West Wycombe, Buckinghamshire – West Wycombe is an area due west of High Wycombe in Buckinghamshire, England and is the home of the West Wycombe Caves and the Italianate West Wycombe Park. The entire town of West Wycombe is owned by the National Trust, who purchased it in 1929 when it was under threat of destruction.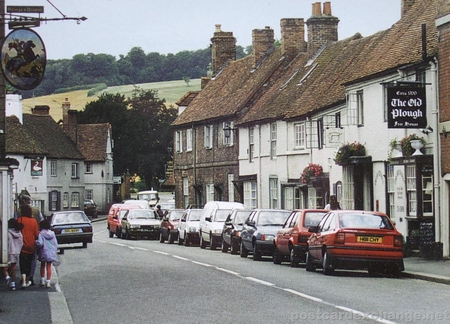 Find Postcard Collectors from United Kingdom
The village boasts several fine examples of historic buildings, with most dating from the 16th to 18th centuries. Leaflets outlining an architectural walking trail about the village are available from shops on the High Street.
Online map of West Wycombe, Buckinghamshire:
Technorati tags: [ West Wycombe | Buckinghamshire | postcard ]
HW6 West Wycombe, Buckinghamshire