Swinoujscie is a city and seaport on the Baltic Sea and Szczecin Lagoon, located in the extreme north-west of Poland. It is situated mainly on the islands of Usedom and Wolin, but also occupies smaller islands, of which the largest is Karsibór island, once part of Usedom, now separated by a canal dug in the late 19th century to facilitate ship access to Szczecin.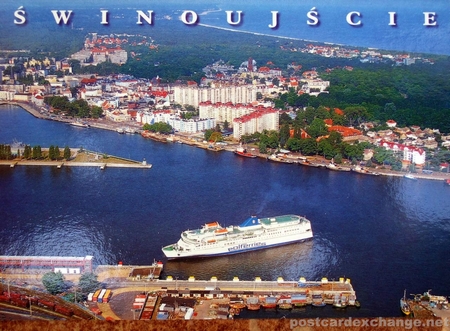 Postcard Collectors From Poland
Swinoujscie is the place famous for the magnificent Baltic shoreline, a popular tourist destination and health resort, as well as modern and bustling harbour.
Read more about Swinoujscie
Online map of Swinoujscie:
Technorati tags: [ Swinoujscie | Baltic | postcard ]
Swinoujscie – Baltic Coast – Poland