Prestatyn is a seaside resort in Denbighshire, North Wales, lying on the north coast. The town is believed to be one of the oldest inhabited places in north Wales. Prestatyn is the gateway to the North Wales coastal area, and the most easterly of the beautiful North Wales coastal resorts. The Town Centre is nestled between magnificent sandy beaches and a spectacular hillside, where mountain air meets salty sea breezes.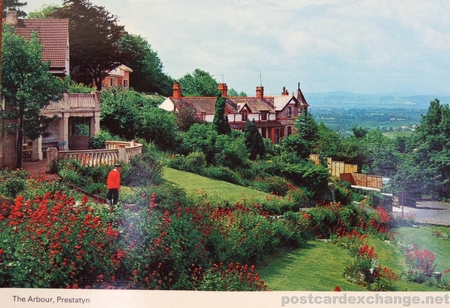 Find Postcard Collectors From United Kingdom
Prestatyn is famous for its sunny sands and coastline with rolling dunes, but is also considered as the northern gateway for walking in North Wales. Although Prestatyn remains a tourist destination, the decline of the British holiday means the town is diversifying.
Online map of Prestatyn:
Technorati tags: [ Prestatyn | postcard ]