This postcard shows the Getty Center in Los Angeles, California, USA, is the current home of the J. Paul Getty Museum as well as a research institute, conservation institute, grant program, and leadership institute.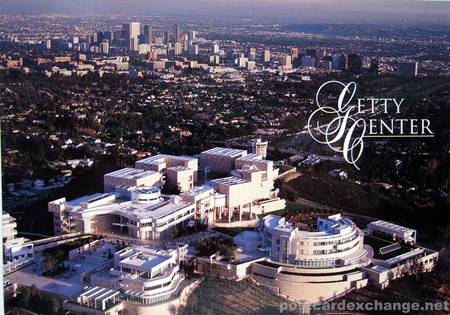 The museum collects and exhibits classical sculpture and art, European paintings, drawings, manuscripts, sculpture, decorative arts, and photographs.
Read more about The Getty Center.
Satellite map of this location.
The Getty Center, Los Angeles