The Karkonosze Mountains form the natural border between Poland and Czech Republic and runs from the northeast to the southeast in Poland. It is part of the Sudetes in Central Europe and large stretches of the mountain range are preserved as a national park.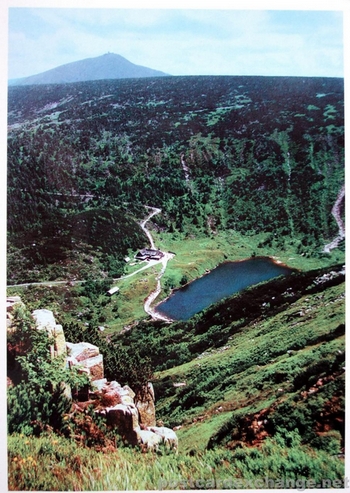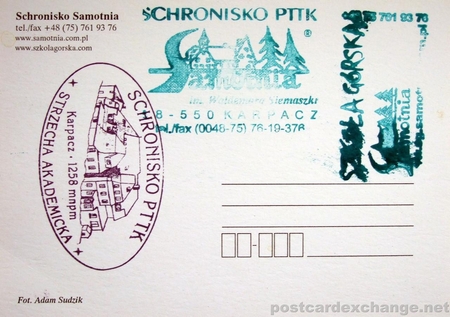 An exceptionally unique place. The Karkonosze Mountains and Jeleniogórska Valley are vibrant with a thousand years of history of three nations and a multitude of cultures.
My photos taken in Karkonosze (September 2007)
This land is wrapped in a host of legends and mysteries: Boles³aw III Wrymouth, the founder of Jelenia Góra; the cruel Kunegunda who ruled the Chojnik Castle; and the mysterious figure of Karkonosz (Mountain Spirit), the master of the Karkonosze Mountains, by some experts regarded as the legendary Gandalf (the white magician from the Lord of Rings story).
Read more about Karkonosze (in Polish)
Online map of Karkonosze
Technorati tags: [ Karkonosze | Sniezka | Poland | postcard ]
The Karkonosze Mountains in Poland