Brasília is the capital of Brazil, located in the central part of the country. Building of the city began in 1956 with Lúcio Costa as the principal urban planner and Oscar Niemeyer as the principal architect. In 1960, it formally became Brazil's capital.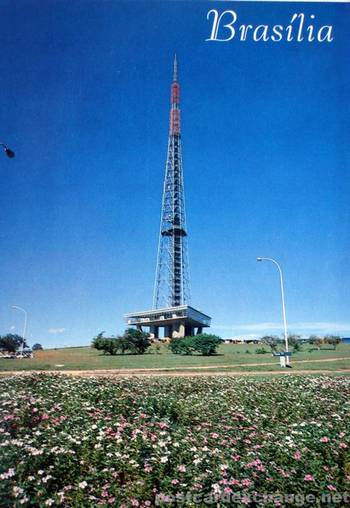 Brasília is the result of a modern urban project designed by Lúcio Costa. When seen from above, the city's pilot plan resembles the shape of an airplane – many prefer to refer to it as a bird with open wings –, although the architect's original urban concept pointed to the shape of a cross, to symbolize possession.
The city of Brasília hosts a varied assortment of art works from great artists like Bruno Giorgi, Alfredo Ceschiatti, Athos Bulca~o, Marienne Peretti, Volpi, Di Cavalcanti, Victor Brecheret and Burle Marx, whose works have been integrated into the city's architecture, making it a unique landscape.
Technorati tags: [ Brasilia | Brazil | Torre de Transmissao ]
Torre de Transmissao – Brasilia, Brazil