Calgary skyline and the Bow River. Calgary is the largest city in the province of Alberta, Canada. It is located in the south of the province, in a region of foothills and high plains. Calgary is well-known as a destination for winter sports and ecotourism with a number of major mountain resorts near the city and metropolitan area.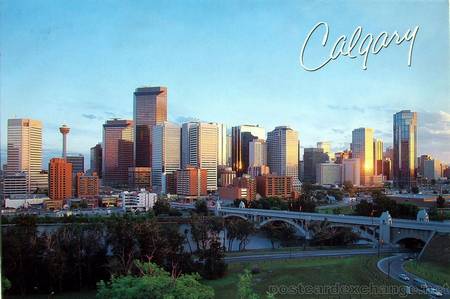 Read more about Calgary.
Satellite map of this location.