Coventry's earliest cathedral, dedicated to St Mary, was founded as a Benedictine community by Leofric, Earl of Mercia, and his wife Godiva in 1043. The sheer impact of the different styles, the perpendicular style of the old building dating from medieval times and the modern controversial style of Sir basil Spence, is an architectural experience in itself that should not be missed.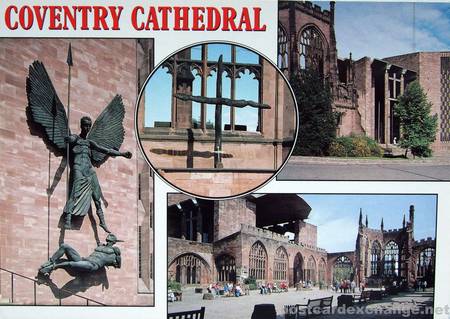 Satellite map of Coventry Cathedral.
Read more about this location.