This postcard shows some interesting places in Luxembourg:
Pont Adolphe et Cathedrale N.D.
Place d'Armes
Plateau du Rham
Palais Grand-Ducal
Ville Basse – Maison dy Moyen Age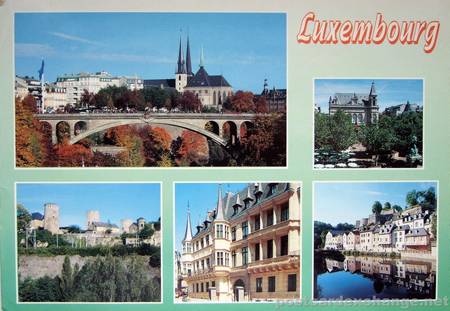 Luxembourg is a small landlocked country in western Europe, bordered by Belgium, France, and Germany.
Read more about this country.
View map of Luxembourg.
Interesting Places in Luxembourg