Beautiful sunset and moon over the Santa Rosa National Park in Costa Rica. This national park was created in 1971 to commemorate and preserve the historical setting of the Battle of Santa Rosa (March 20, 1856) including the historical mansion and the stonewall corrals. It's main goal is to protect the savannah and decidious forest, marshlands, and mangroves, and abundant animal life, including several endagered species. It also has lovely recreational beaches.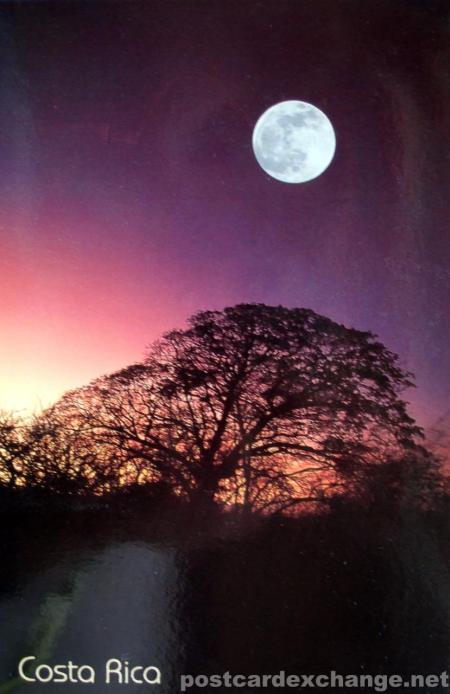 Meet new friends and penpals from Costa Rica
Located in Guanacaste province, the Santa Rosa National Park encompasses a huge chunk of the Santa Elena Peninsula. Filled with lush vegetation during the rainy season, the Santa Rosa National Park turns into a topical dry forest in summer, with many meandering trails and stunning beaches. One of the main attractions of this park is that it is the only one of its kind on the planet, where 10 distinctive habitations can be found. Deciduous forests, oak forests, mangrove swamps, littoral woodlands, evergreen forests, marshlands and savannahs cover the entire park area.
Technorati tags: [ sunset | Santa Rosa National Park | moon | Costa Rica | postcard ]
Sunset at Santa Rosa National Park