The Colossi Castle in Cyprus was built by the Crusaders (Hospitallers, the Order of St. John of Jerusalem) in the 13th century this castle served as their headquarter. This well-preserved castle, restored in 1933 is a good example of military architecture of that period.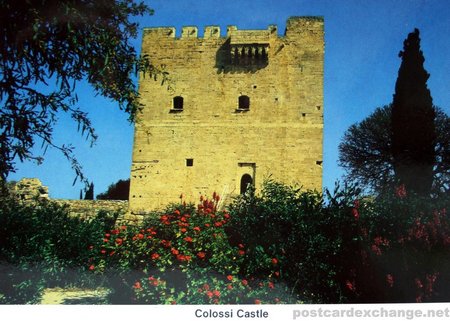 Postcard Collectors from Cyprus
A spiral staircase leads up to the roof and the restored battlements. There are also plenty of citrus orchards in the area, and you can pick up some of country's juiciest oranges in the markets here.
Technorati tags: [ Colossi Castle | castle | Cyprus | postcard ]
The Colossi Castle in Cyprus