This was the first postcard from New Zealand in my collection. It shows Wellington, New Zealand's Capital City at dusk. It is the country's second largest urban area and the most populous national capital in Oceania. It is in the Wellington region at the southern tip of the North Island, near the geographical centre of the country.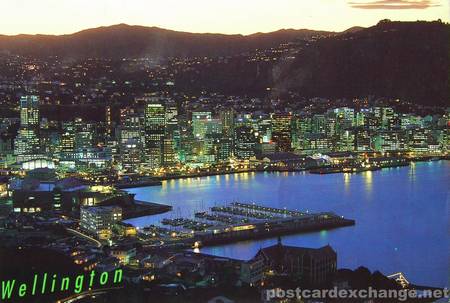 View satellite map of this city.
Read more about Wellington.