A spectacular aerial view of Rochester, NY. As the Northwestern gateway to New York's Finger lakes, Rochester is part of a splendid region ranked by Money Magazine as one of the 10 "best places to vacation," and called a "serendipitous and surprising getaway" by USA Today.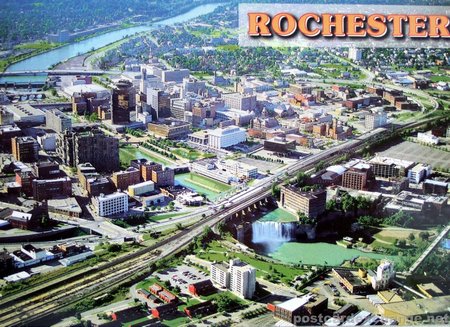 Find New Friends From Rochester, NY
So, we'll boast a little more-recently, Expansion Management Magazine ranked Rochester as number one among metropolitan areas having the best Quality of Life in the Nation.
Online map of Rochester, NY
Technorati tags: [ Rochester | postcard ]
A spectacular aerial view of Rochester