Maniago (PM) Panorama. City of Maniago: Friuli-Venezia Giulia Region – Italy. Maniago is known principally today for its production of steel blades which are used by the big name producers of knives, scissors, and shears which are exported world-wide.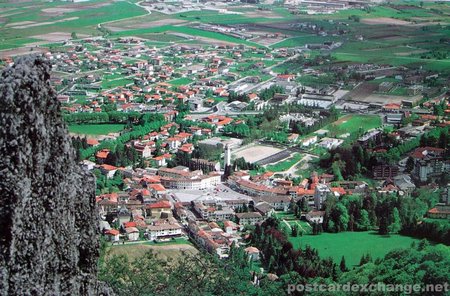 Find Postcard Collectors From Italy
Viper knives are designed and built in Maniago in Italy, in a way only the Italians can make them. Each model can take the rigors of every day use with ease, but the attention to detail and the use of exquisite materials make them a favourite with knife aficionado's all over the world.
Online map of Maniago, Italy:
Technorati tags: [ Maniago | Italy | postcard ]
Aerial View of Maniago, Italy