A classic colrful viewcard from Spain. It shows Arriluze in Algorta. There is also the blazon of Bizkaia in the left upper corner of this postcard. A person who sent me this card wrote some casual greetings in Spanish: "Hola Adam, este es el peguario puerto de Algorta la ciudad donde yo vivo. Espero que te guste". Spanish sounds nice for me and I thought about learning it some time ago.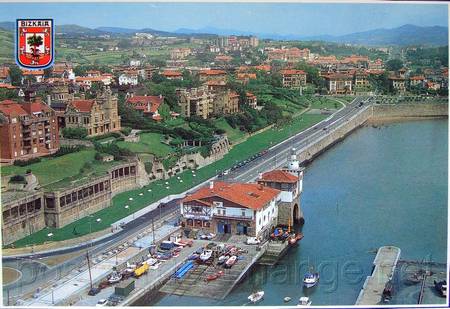 Read more about Algorta in Spain.
View satellite map of this location.
Arriluze – Algorta, Spain