This colorful postcard shows the Los Angeles International Airport, which is the primary airport serving Los Angeles. It's IATA airport code is LAX. The airport is located in southwestern Los Angeles in the neighborhood of Westchester. LAX handles more passengers than any other airport in the world.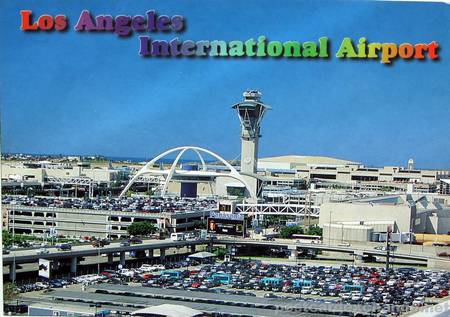 LAX serves 87 domestic and 69 international destinations in North America, Latin America, Europe, Asia, and Oceania.
Read more about LAX.
Satellite map of Los Angeles International Airport.
Los Angeles International Airport