The rock called Prekestolen (The Pulpit) on Lysefjord near Stavanger in Norway. The fjord was carved by the action of glaciers in the ice ages and was flooded by the sea when the later glaciers retreated. End to end, it measures 23 mileswith rocky walls falling nearly vertically over 3,000 ft into the water.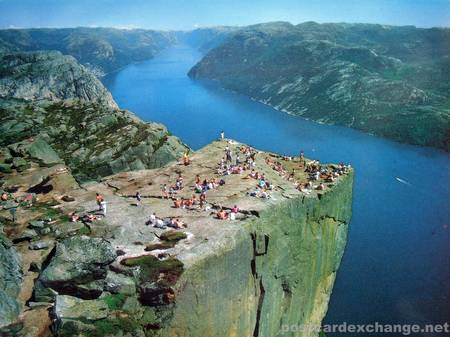 Lysefjord is an extremely popular tourist attraction and day trip from nearby Stavanger, from where cruise ships travel the full distance of the fjord.
Read more about Lysefjord.
Live Lysefjord webcams.
Lysefjord near Stavanger, Norway