Sapporo is the capital of Hokkaido. The city itself is not really beautiful, but is an excellent base for exploring the rest of the island. It has more nightlife than any other city north of Tokyo. The Susukino district has countless bars, nightclubs and hostess bars. During winter the Sapporo snow festival attracts visitors from all over the country to see the huge (15 to 20 meters high) snowsculptures that are on display all over Odori Park. You can rent cross country skis for free in Nakajima park.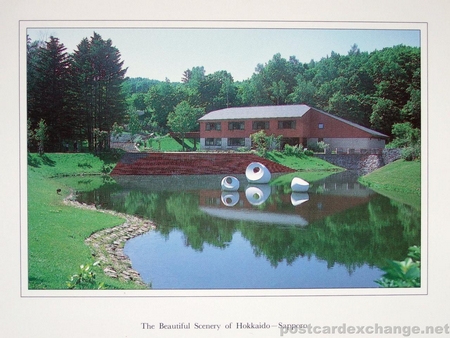 Find Postcard Collectors From Japan
Despite its size and bustle, this is a pleasant and vibrant city, dominated to the south by the mountains that served as the location for the 1972 Winter Olympics, it is less than thirty minutes from the coast. It's also generously endowed with parks and gardens and is laid out in an easy-to-follow grid plan. The city's layout was designed in the 1870s by a team of European and American experts engaged by the government to advise on the development of the island.
Online map of Sapporo in Japan:
The Beautiful Scenery of Hokkaido – Sapporo